In a world where customers are continuously seeking better and faster solutions, it is now more important than ever for your business to excel. The key to success lies in breaking down departmental silos and fostering collaboration between teams. Believe it or not, this is a challenge for both large corporations and small SMEs. To solve this problem, it's crucial to align teams within your organization, particularly marketing and sales, customer experience (CX) and customer care teams.
organizational success
and optimization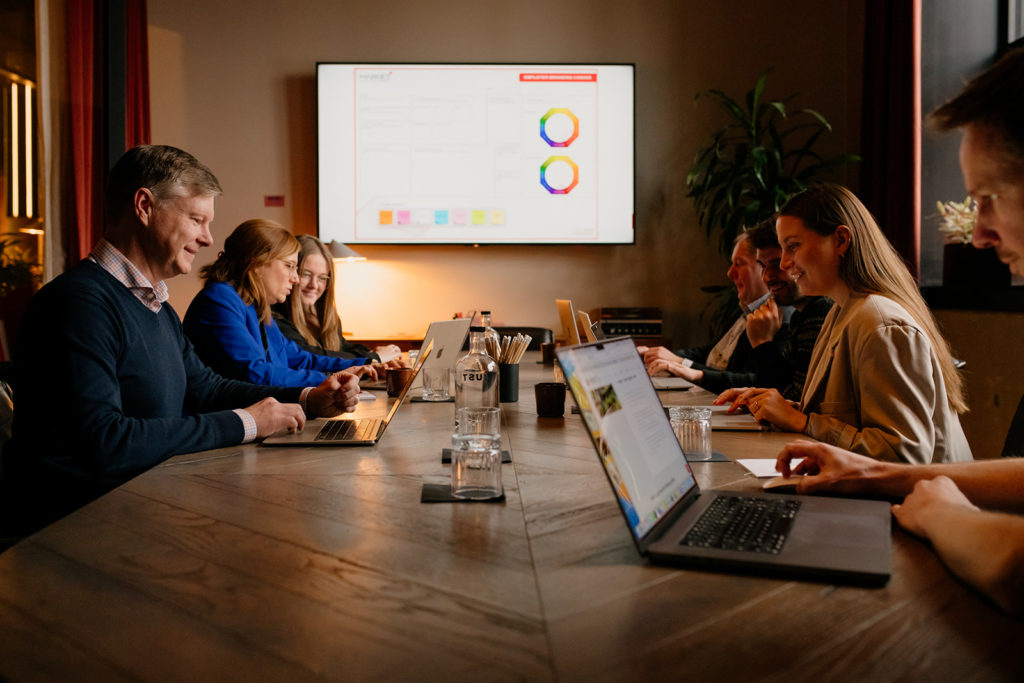 What is smarketing and why is it important?
Smarketing is the buzzword that offers a solution to the above problem. It's a term that emphasizes the merger of marketing and sales, and the importance of collaboration between departments. Smarketing begins with the alignment of teams and roles and responsibilities throughout the buyer and customer journey. By creating a unified approach towards your customers, you ensure that their needs and desires are at the center.
Besides alignment, Smarketing also means working together around the customer and disciplined execution of your plan. To be successful, it is necessary to have a plan and to execute it in a disciplined manner. Moreover, Smarketing is about improvement: measure, coach, and continuously improve your processes to further optimize your business.
Let go of your ego and get to real work
It's time to put egos aside and focus on what's really important: building a successful, customer-centric organization. Smarketing helps you do this by fostering collaboration between departments and setting clear goals.
By implementing Smarketing, you will notice that your company becomes more efficient and effective. Customer satisfaction will also increase, as you place the customer at the heart of your organization. Take the first step toward a customer-centric organization with Smarketing, and watch your business grow in a manner that is both human and easy to achieve.